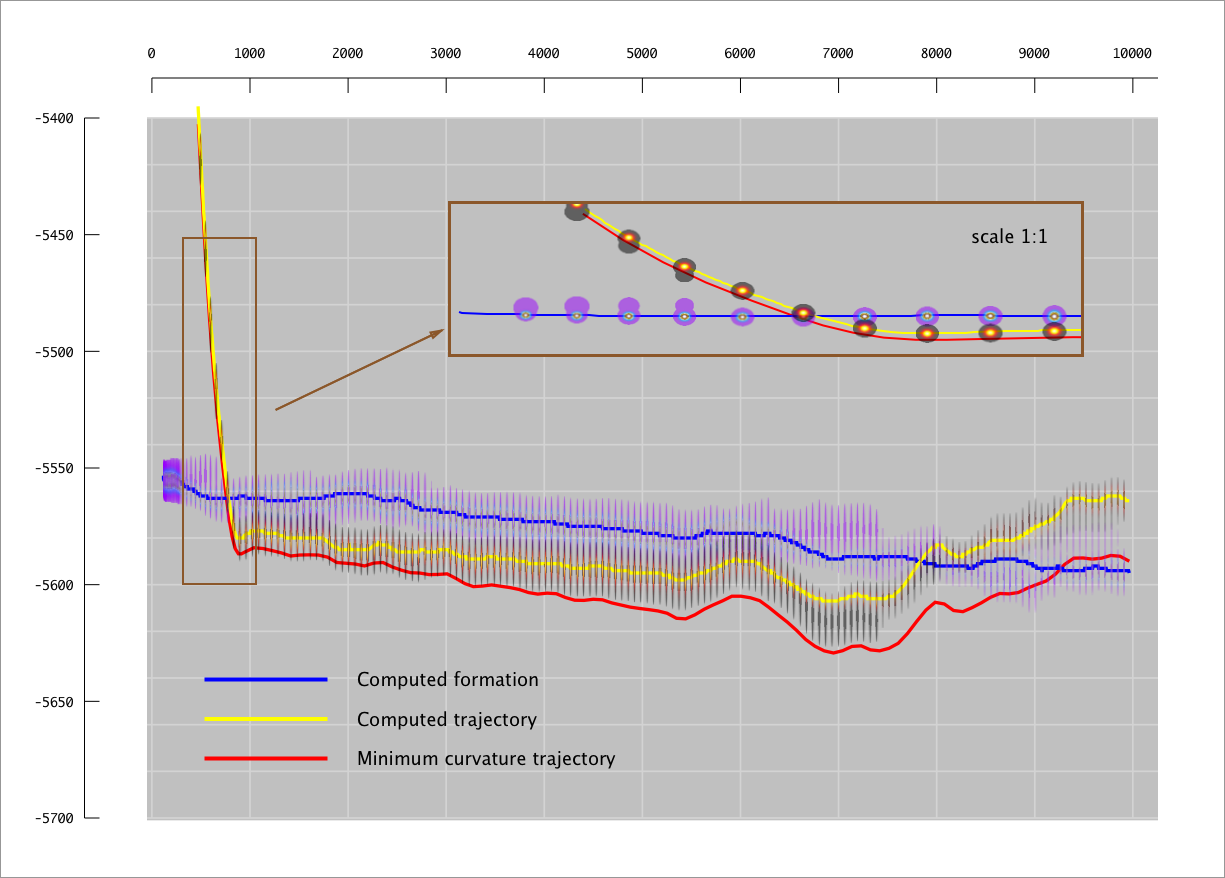 Service Category: Drillbotics™
Automated Geo-Steering
Imagine a self-driving car without a map of the highway. A virtual wellsite geologist can help you avoid a wreck.  Our client builds a real-time geo-steering model that is continually updated to provide improved lithological forecasts that can work in tandem with the directional drilling team to keep the wellbore trajectory in the optimal position.  Add this app to your rig control system.
Service Category: Drillbotics™
Advanced Autodriller
Students from the Texas A&M Drillbotics® team developed an autodriller that uses MSE to determine if the well trajectory is crossing from a hard formation to a soft, or vice-versa.  Their algorithm determines the best drilling parameter adjustment to cross the boundary with the greatest efficiency and least damage to the bit and BHA.  Add this app to your rig control system.
Service Category: Drillbotics™
Making the Red Zone Safer on Land Rigs
Using specially developed software and new camera technology it is possible to identify someone entering a hazardous location on a land rig.  Coupling this with a unique ID tag worn by the rig personnel, authorized persons may enter the zone(s).  Unauthorized entry would raise an alarm and if need be mitigating action.  Conact us about the technical requirements to customize this for your rig floor or other areas around the rig.
Service Category: Sensors
Improving Data Quality and Interoperability
We provided the management team of a major supplier a look at the emerging  trends originating in several industry organizations and introduced them to key individuals who could help with the creation of the design criteria needed to update their product offering.
Service Category: Training
Basic Drilling for Software, Data and Sensor Engineers
We can develop a customized training package for your team.  As an example, this training package was created for a large company to first offer a quick overview of the drilling process followed by additional classes with a more in-depth look:
Introduction to the Drilling Process
Wellbore Construction Techniques

Vertical and Horizontal wells
Offshore drilling
Casing while drilling

Drillstring Components

Tools for deviated wells
Telemetry
Along string measurements

Rotating, hoisting and fluid systems
Measurement Systems

Sensors and Data Quality
Interoperability
Data Aggregation

Today's Big Data Issues
Service Category: Business development
Putting Together a Market Stratgey for a Data Analytics Firm
We assisted a small data analytics company active in several markets, but new to the upstream oil and gas industry.  First, we met with the team to identify their strengths that could apply to the drilling process.  Next, we determined which software services could be commercialized in this space.  Finally, we arranged a field test using data provided by a major supplier in the industry.